A Value added program paving a path to holistic development of the students. Stepping into the successful second year, Life School by Entercon has come up with different set of activities to ensure a positive way of leading a happy life. Following steps have been laid in June 2019. Students are engaged in activities
Impact of concentration and listening in one's action
Taking responsibility of one's action without blaming others
Time and people management
Respect Diversity and build a tolerant society
Self confidence
Sense of appreciating others
Sense of appreciating others
New ways of thinking and Problem solving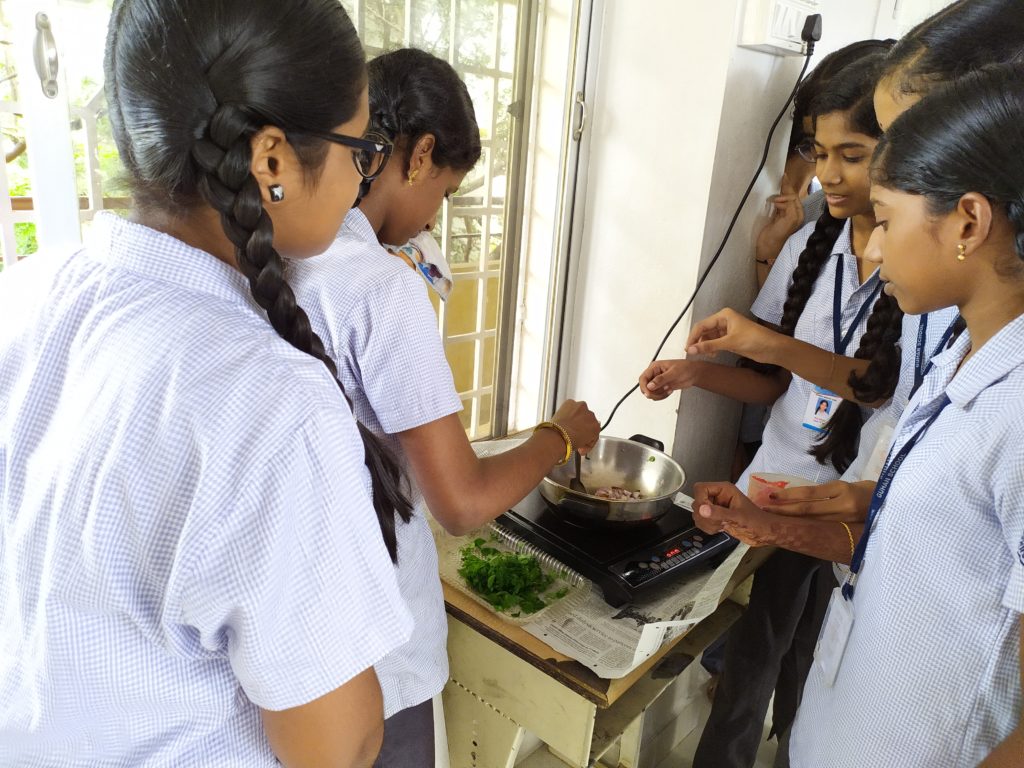 Adding more color to our innovative way of learning to speak English following activities are done this year to uplift student's confidence and enthusiasm. Pre-bell activities performed are
Mask Activity
Listen and repeat using Headphones
Picture perception
Treasure Hunt
Drop box activity
Additional activities such as tidbit sentences, errors and corrections, new presentation, birthday messages are performed. Many activities are lined up for this academic year.
Learning English is a paramount importance nowadays. English proficiency paves way for greater opportunities in future.  Guhan Matriculation higher secondary school has opened up a new way of learning and reinforcing the importance of the English language through Karadi Path. Non-verbal and contextual cues, music, audio and visuals are used to create natural stimuli which are effective ways to learn English for Pre- primary and primary classes.
Writing is an art. Writing legibly is a necessity. Writing beautifully is a pride. Writewiz believes good hand-writing can be taught with professional teaching modules. This program is brainchild of Rorito and the brand is owned by Lanchestter Academy Private Limited. This is a unique handwriting improvement programme that has been designed by professionals with over 20 years of experience, envisioned to make students sharper, shape them into better professionals and thereby, make their future brighter.